April 1, 2017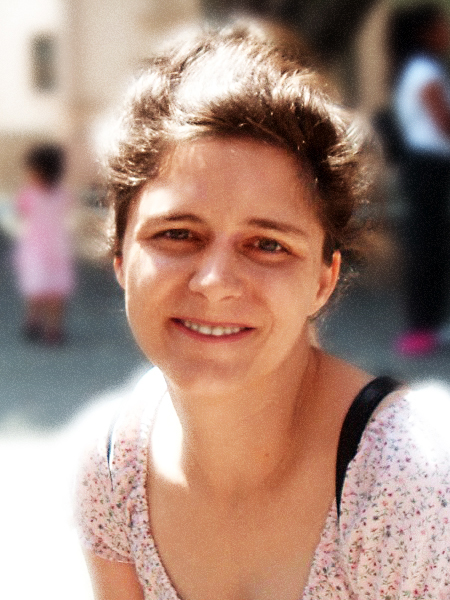 This interview was originally on the mmLearn.org website: https://goo.gl/UuZNUj
Erin Wilson is a Special Needs Mom whose son was lost in the past without the ability to ask for help or provide personal information on his own. Her solution was to create a non-profit, If I Need Help, offering a wearable iD and a special needs registry. Learn how this wearable iD is different from those you have seen before.
If I Need Help was founded to help your son, who suffers from Autism. What did you feel was missing from the medical alert bracelets that already existed, that you hoped to remedy with If I Need Help?
Our system is completely caregiver controlled. The caregiver creates the profile and special needs registry and can edit whenever necessary. Also, many families are on a budget so our membership is completely free and the products are very affordable.
If I Need Help isn't just a medical alert bracelet, as you offer a number of wearable iD products, like shoe tags or pins. What are some benefits of having other kinds of iD tags, other than just medical alert bracelets?
I always start with my son's needs in mind because he is my center and heart. Due to significant sensory needs he will not tolerate wearing a bracelet. He does keep his shirt on so we have the patches sewn to all his shirts. Many of the other products were developed from the feedback of the community. Such as the custom iD card for people who do not need the code that links to the profile to be seen all the time but available in an emergency.
The custom shoe tags get the most orders. People really like those. Some parents have said my child will not keep shirts and shoes on. So we came up with custom temporary tattoos. We also have safety alerts on window clings, bumper stickers, magnets and keychains. We try to have something for everyone. Our newest product is a pouch with the iD card info on it that medicine can be carried in. With the free membership you can print out your own code so I get contacted by people of unique ways they are using it to meet their needs.
If I Need Help lets users scan for the tag when lost, with a smartphone or tablet. What are some situations where this might be necessary? What sorts of things can be prevented, using this information?
The original idea was for when someone lost the patch, shoe tag or other item gives notice that this is a person who needs help and then provides the information on how to help. Now this has expanded out to helping people who may just need help during a critical situation such as Epilepsy, mental illness, allergies, asthma, and more. The profiles explain how to assist them.
If I Need Help also allows for the online profile to be updated, in real-time. When would that option need to be implemented? What are the benefits of real-time profile updating?
When my son was included on the 6th grade field trip I edited his profile to include his one-on-one aide as his contact in case he ran from her at the museum. I was nervous about him darting into another room and getting out of sight. So it can have the contacts changed in real-time along with the additional information section as behaviors and symptoms change. Also, many of our members are children so their pictures need updating as they grow. One Mom told me when they go to an amusement park she takes his picture and edits it into the profile so in case he gets lost then she knows exactly what he is wearing and can show the picture with profile.
How can wearable medical ID bracelets help give caregivers peace of mind, for themselves and their loved ones?
I gifted some patches, pins and clips to a special ed teacher and she started crying and hugging me. She said she wants to take the kids on field trips but has real fear of losing them and now this helps her feel better about it. Another time I sent patches to a special needs girl scout troop in the Bronx where the parents were afraid for the troop to do outings. The troop leader presented to the parents how the patch works and she was given permission to take the troop out into the community. Another member, a wonderful older woman in Florida ordered a keychain. She was afraid to leave her house because she thought she may fall. She said she is getting out more because she feels safer carrying her info.
How can other kinds of wearable medical alert devices, like pins and shoe tags, help convince people who might be self-conscious about wearing a medical device?
Everyone is unique and that is why we have tried to create a variety of products. My son needs his code to be very obvious because he needs 24-hour care. For people who are independent and only need it to be seen in an emergency we offer the iD cards, keychains and dog tags.
Your medical alert devices' primary audience is people suffering from mental disabilities, like Autism or Down's Syndrome. Why is If I Need Help particularly useful for people suffering from mental disabilities? What are some things that are particularly to elderly medical alert users, that medical alert bracelets can also help remedy?
Autism is a neurological disorder and people with Autism often have normal or even high IQs.
If I Need Help offers a way to wear iD and information. Elderly people often have more extensive medical info such as medications to list in the profile. People who have dementia or Alzheimer's who need memory care help do wander frequently.  Many are then unable to find their way back or provide their contact info on their own.
A lot of information can be communicated with engraved medical alert bracelets, like blood type, allergies, or even someone's faith. First of all, how can this information be literally life-saving, in the right circumstances? How does If I Need Help's model improve on the engraved medical bracelet model?
Our custom products of patches, keychains, shoe tags and bracelet have 2 lines above the code and one below to enter what the caregiver wants on those lines. Most often they put the person's name, contact number on the second line then the diagnosis at the bottom. Then the code is there linking to the profile. We also offer a free special needs registry. The caregiver answers as much as they want about the medical, communication and behavioral info. There are questions like when leaving the house does he usually turn left or right? Can he swim? Where would he go or not go? And more. These are the questions a first responder would ask during a critical missing. It is better to answer these while calm and have a clear mind then when in a panic situation. This can be printed out and kept in house/car/purse or emailed to the first responder during the crisis.
95% of medical responders report checking for medical ID bracelets or devices, in case of an emergency. Keeping this in mind, why should anyone who's concerned with their elderly loved ones well being make sure they are wearing a medical ID or alert bracelet or device?
Knowledge is power. This will provide the first responder with what the needs are of your loved one immediately.
People who wear medical alert bracelets are found to have fewer hospital admissions and shorter stays, according to the New England Journal Of Medicine. How can medical alert bracelets, like If I Need Help, help elderly patients enjoy their lives and live independently for as long as possible?
I strongly believe in inclusion of people of all ages and abilities. This gives peace of mind to go out into the community and know their info is a click away if needed.
Want to learn more about how to care for your special needs patient or aging loved one? Access our free online caregiver videos today!