April 21, 2018
By Sarah Sherwood
I am blessed to have a fantastic relationship with my sister.
As I'm sure we all know, April is Autism Awareness Month.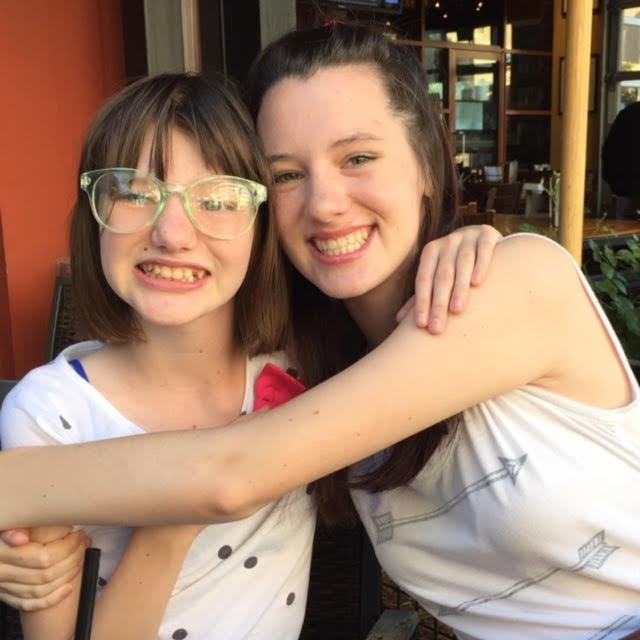 For those of us whose lives have been touched by individuals with autism, Autism Awareness Month means a time for reflection and outreach, a time to open up a dialogue about what it means to be a friend or family member to someone who sees life through a different lens. I am blessed to have a fantastic relationship with my sister. Though we may bicker and tease each other like any other pair of siblings, our friendship is special because it has opened my eyes and given me a window into another world. Having my sister in my life has allowed me to be a much more patient, understanding, and tolerant person. I have tried my best to extend these qualities to those around me, so that they can exercise them in their own lives and their own relationships. Of course, having a sister with autism isn't always easy. Because not everyone is used to Jessie's mannerisms and personality, they often have the urge to talk down to her as if she's a toddler or incapable of understanding them. This is extremely frustrating for me, because I have a constant urge to shield my sister from people who don't take the time to get to know and understand her. I am always looking out for people who I flag as "bullies." These are the people who give her sideways glances, chuckle under their breath when she walks by, or roll their eyes when she speaks. It happens all too often that these people are members of my extended family, my brothers' teammates, or my parents' friends. Sometimes I have to bite down on my tongue or completely leave the room in order to avoid starting an argument or getting myself into trouble with a scathing comment on their intolerant behavior. My sister is made up of much more than the things that make her different. Please, talk to her like a person. My sister is affectionate, compassionate, and considerate. She has many fascinating interests and hobbies. Most importantly, she has feelings, just like anyone else. She knows when she's being talked down to, though she may not speak up to say so. My hope, moving forward, is that people will start to see my sister for all that she is, and treat her with the respect that she deserves. I'm done biting my tongue. It's my job to protect my sister, even if that means standing up to those I look up to and respect. I view Autism Awareness Month as an opportunity to tell the people close to me that my sister is more than her disability.
April 7, 2018
Autism awareness means different things to different people. Please enjoy this blog from diverse guest contributors who share their perspectives:
For me it means I am not alone
My sweet snuggly son Jay with emerging language transformed into an angry, screaming, aggressive boy who could no longer answer simple yes/no questions.  He no longer wanted my touch and I felt profoundly helpless. I also felt scared, sad and so much loss. When he got the Autism diagnosis it was upsetting but it also gave me something to work with.  I then started meeting other parents and therapists who shared their stories and resources so our intensive intervention began. They also listened and shared their experiences/advice. I felt supported by the awareness that others shared with me.  Now that we are well over a decade on this journey I like to listen to recently diagnosed families and share resources with them and tell them of the progress that Jay has made to inspire hope. Since he is 16 now we often talk with parents of adults with Autism to hear what they are experiencing and get advice on how to prepare for the future.
–  Erin Wilson, Autism Mom and cofounder of If I Need Help
Autism Awareness has a unique meaning to everyone so I asked some friends and treasure their responses…
---
Emily Iland: Emily Iland, M.A. is an award-winning author, researcher, advocate and leader in the autism field. She is the mother of a young man with ASD and brings personal experience and insight to her professional roles.
Over the past 20 years my view of autism awareness has evolved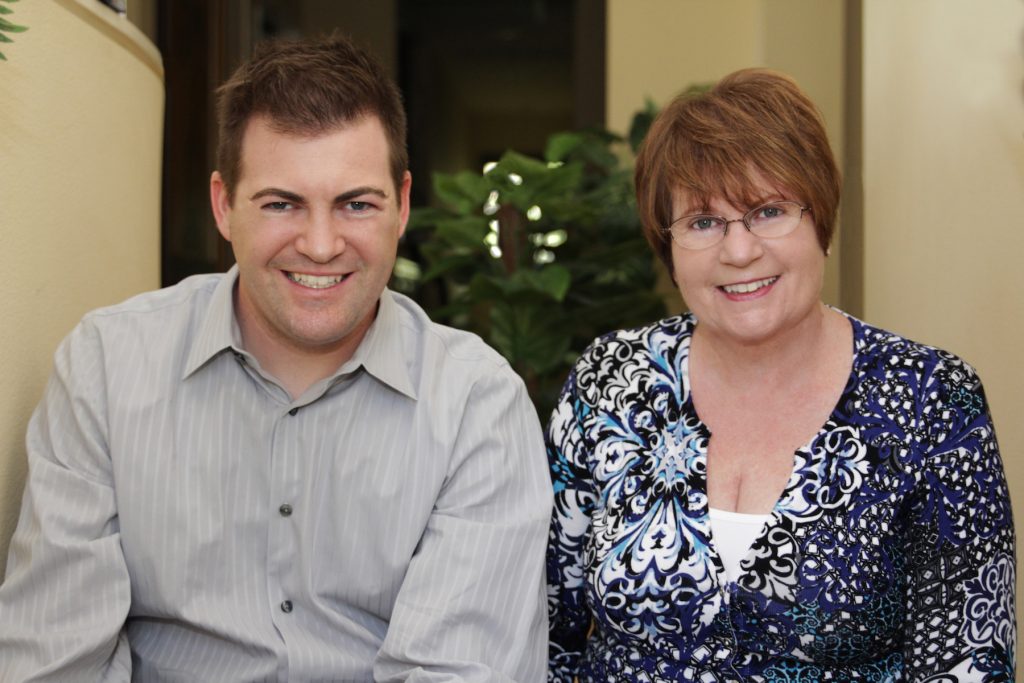 from a personal and private experience to a public and universal one. At first, autism awareness begins at home. Parents and family members need to go through a process of understanding and accepting autism, loving the person unconditionally, and supporting them to make their way in the world. The person with autism also needs to go through this process to know themselves, love themselves and become their best selves, as my son Tom taught me.
This process of "self-discovery" is a critical component of development if youth with autism are to find their niche and find their voice so they can live the life they choose. We as a society must provide them with the tools for success if we are to bring out the best in people with autism and help them come to life!
The public side of autism awareness is helping "others" understand and accept people with autism through information and education. This is how we can replace judgment and stares with empathy and patience. This is how to replace rejection and isolation with friendship and inclusion. This is how employers and others in the adult arena can come to value and appreciate people with autism and what they have to offer the world. And that is the universal part, because isn't valuing and inclusion what everyone wants, for our loved ones and ourselves, disability or not?
You don't have to do something big to make the world a better place for people on the spectrum. We all have the power to change society's view of autism, every day. We can model the understanding, acceptance and valuing that our loved ones deserve. That is how to make every day Autism Awareness Day, and every month Autism Awareness Month. Our loved ones deserve nothing less.
Tom and Emily Iland are the co-authors of the award-winning new book, Come to Life! Your Guide to Self-Discovery (available in English and Spanish). This mother-son dynamic duo also trains the police about autism through the Experience Autism (c) program, and brings BE SAFE The Movie to communities across the country to help individuals with special needs learn to interact safely with the police. For more information, please visit emilyiland.com or contact Tom Iland at tom@thomasiland.com
---
Margalit Francus – Founder and editor AutisticGlobetrotting.com
Hi everyone, I'm Margalit Francus. Some may already know me from my website called 

When Erin asked me what does Autism Awareness mean to you? I wasn't sure what to write about. After all, so much has been written already. From parental tips to sharing personal stories, the web is filled with posts.So I stopped and wondered what to share next? Bad experiences? Good experiences?And then it struck me. What I've wanted all these years and still do is to inspire families with autism. Travel has enriched our family life, and I'm sure it will enrich yours.I'd love to see more and more families let go of their fears of meltdowns and strangers' comments and experience the wonders of our world. Whether it is the local zoo, top-notch museum or exploring the ancient Seven Wonders of the World.
However, exposing our kids to the world is only part of the equation. The other half is raising much-needed awareness by introducing the world to our special needs kids. After all, how do we want people to understand and accommodate autism if they don't interact with them?
Some of you may feel uncomfortable and think I'm totally off base here. How can I take my kid on a flight or car trip if I can't even take them to the local grocery store, you ask?
The short answer is you can do it – gradually. Don't expect the transformation to happen overnight! But it will happen. So for this year's autism awareness month here's my call to action. Whether it is planning your summer vacation or your next day trip you start incorporating travel in your life. Not only will it help you bond with your kids and better your family dynamics but promote autism awareness in your local community. 
---
Cricket Barrientos Founder Sounds of Autism
I am a mom of a 15 year old Autistic Son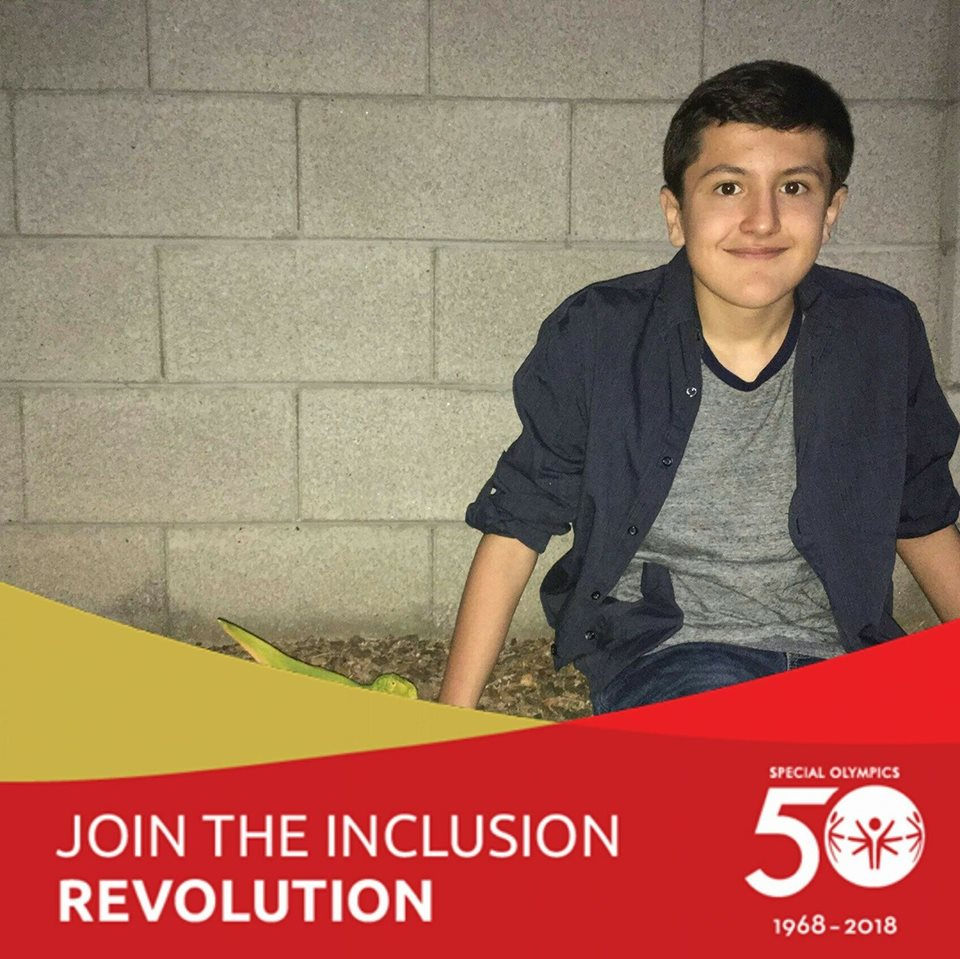 Autism Awareness to me is bringing EDUCATION and AWARENESS through our VOICE to our community so that our community can learn and understand what our Autistic children go through on a daily basis. I refer to these then educated community members as COMMUNITY RESPONDERS.  My hope is that our COMMUNITY RESPONDERS will then open their minds to helping support AUTISM through offering more patience when offering Job opportunities and eventually Living opportunities in turn allowing these kids to live a more typical life. 
---
Melissa Cole, Autism Society of East Tennessee
As the mother of a son with High Functioning Autism,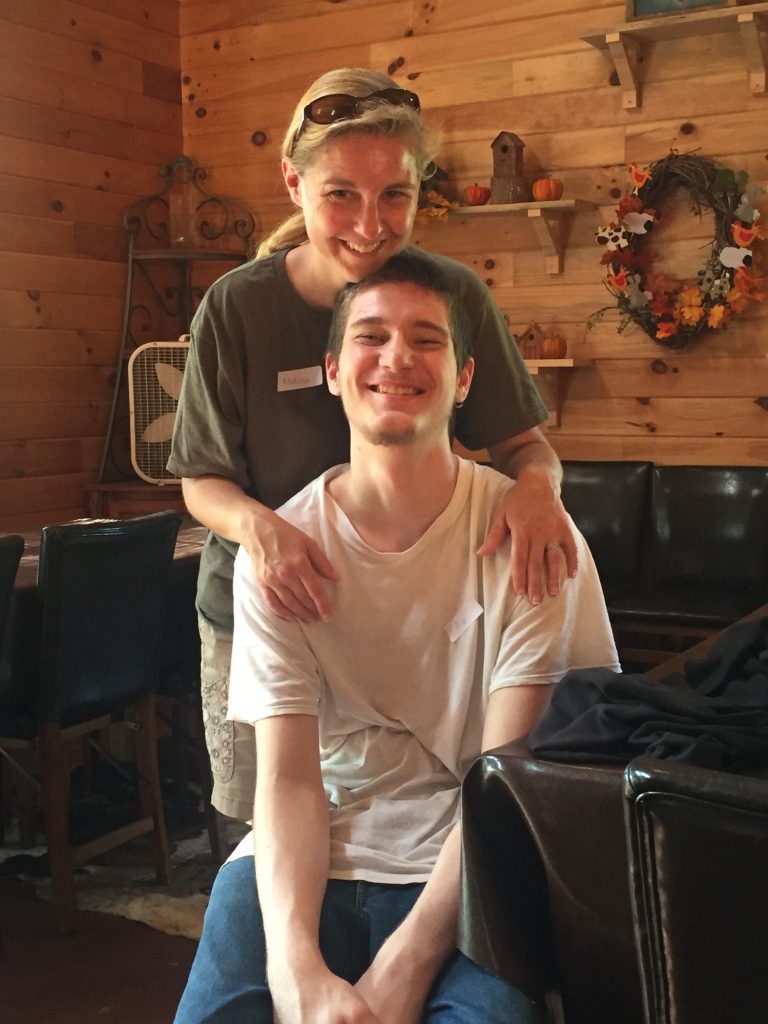 to me, Autism Awareness is about educating the general public about this invisible disability.  It's about teaching people not to stare and judge parents as bad parents if they see a kid or adult melting down in a store. It's about teaching people to see the abilities in spite of the quirks. Making the effort to reveal the massive intelligence hidden behind the unique behaviors.  Training educators to mold the fixations these kids have into potential careers. Teaching teachers to be flexible and teach outside the box because these kids simply cannot fit into the standard student profile. Explaining the importance of picking your battles. Making people aware that parents of these kids are under enormous stress and don't need the stares or parenting advice.  What they need is a nonjudgmental, listening ear. And maybe a babysitter from time to time so they can have some time to rest and recoup. And it is a time to explain that yes, as parents we see all the exceptions we are asking everyone to make so our child can maybe somewhat fit in and make progress, and we deeply appreciate it. As a parent, we will never give up on trying to help our children be as functional and happy as they can be.
---
Armando Sandoval, Autism Society of Texas- El Paso
Autism Awareness is a milestone in a long road leading to inclusion.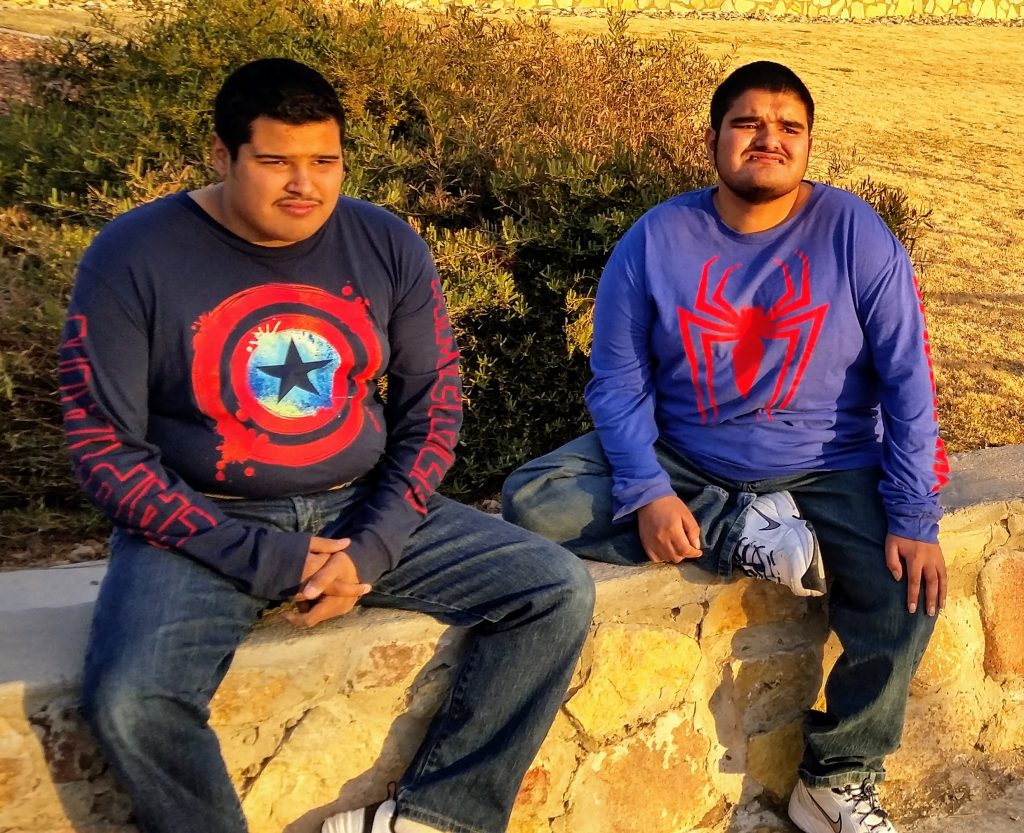 The purpose of awareness is not to point out the odd behaviors from those on the spectrum, but that there are shortcomings within society that any different behavior is considered odd. I mean, of course, the non-harmful behaviors. Awareness that autism does not limit (or extend) a person's mental ability, but that there are gaps within the educational system so that all can reach their full potential. Awareness that autism affects everyone along the full lifespan of a person and does not end where childhood begins. Even with the spectrum society, there is a tendency to exclude those outside a certain age group. Social interaction, understanding, and extra consideration should be given to all, regardless of age. Awareness is not an end goal, neither is acceptance, but to be included as a productive, able, and equal member of society.   
---
Tiffany Lees
Autism in our home: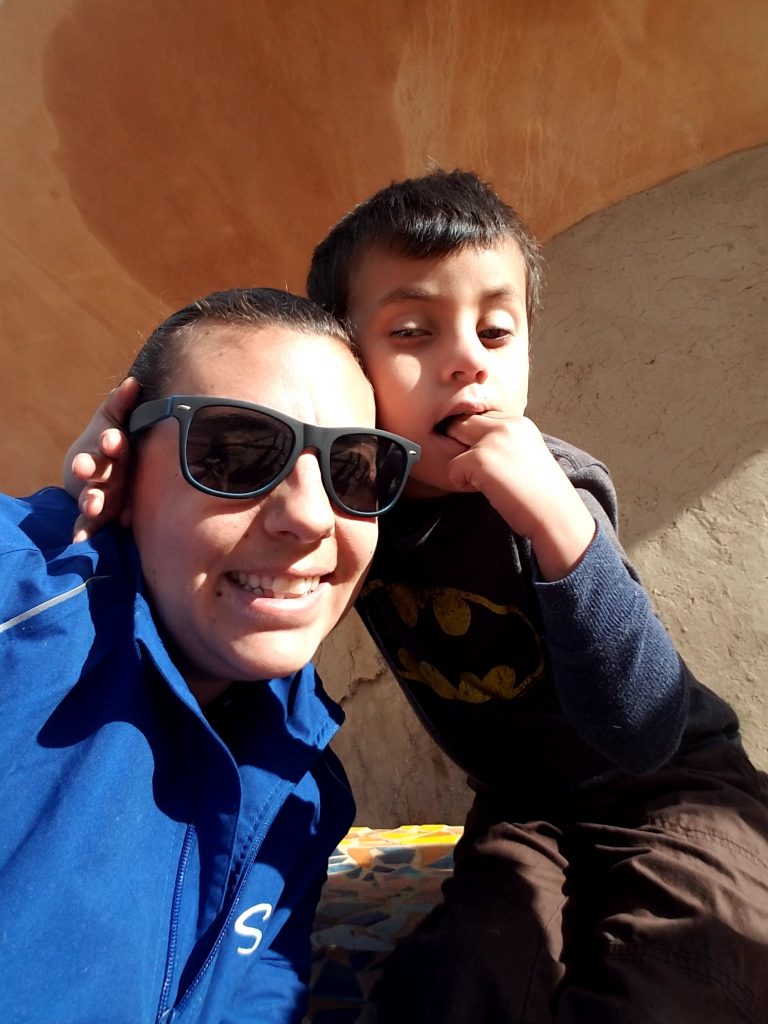 Autism is a journey filled with many emotions happy, sad, proud and grateful are a few to name. We started this journey 8 years ago with my son. I'm a believer in early intervention home therapies, school based therapies and extracurricular activities and general public based sports and recreations.  Our household consists my son, daughter, husband and myself. Our family thrives on daily routines, schedules, repetitive communication and familiarities. We use multiple forms of communication within our house including, verbal, PECS, ASL and gestures. I have come to realize that living life within a bubble is much easier to regulate than fighting with the constant daily routines. Of course, the general public is not something that is controllable nor is the outdoors or public spaces. I get that and do the best job of preparing my son before any Outings. Outings require a plan, a backup plan and possibly a 3rd just incase plan. Autism is one of my son's diagnosis. He also struggles with a moderate intellectual disability, mood disorder, ODD, ADHD and Intermittent Explosive Disorder. Dylan is 8 years old and I'm still learning new ways to help him each day. I encourage public awareness and education for the differently abled community. I personally love when questions are asked. Disability awareness can only bring positive change. My son has very fast changing moods. One minute he is enjoying a activity and the next minute, items are being thrown and we are in a complete WWE match to ensure his safety and everyone around hims safety. To see a meltdown in public can be very scary for some. I always make eye contact and smile because if nothing else a smile says I'm ok, and my son, is ok. Smiling is also a great way to open up communication with others. In the middle of a chaotic meltdown a smile is a kind, warm, open ended way to say hi and be supportive.
Autism Awareness is something I hope will be much more prominent in the near future. Awareness encourages support and education for all involved. At the end of the day ask yourself is awareness about changing my child to see and fit into the typical world? Or would awareness welcome my son into the typical world with all of his individualities?
I think awareness would eventually bring a world together that openly welcomes my son and others with Autism with all of their unique attributes without expecting anything in return.
---
Jodi Murphy, Geek Club Books Autism Nonprofit
The public is "aware" of autism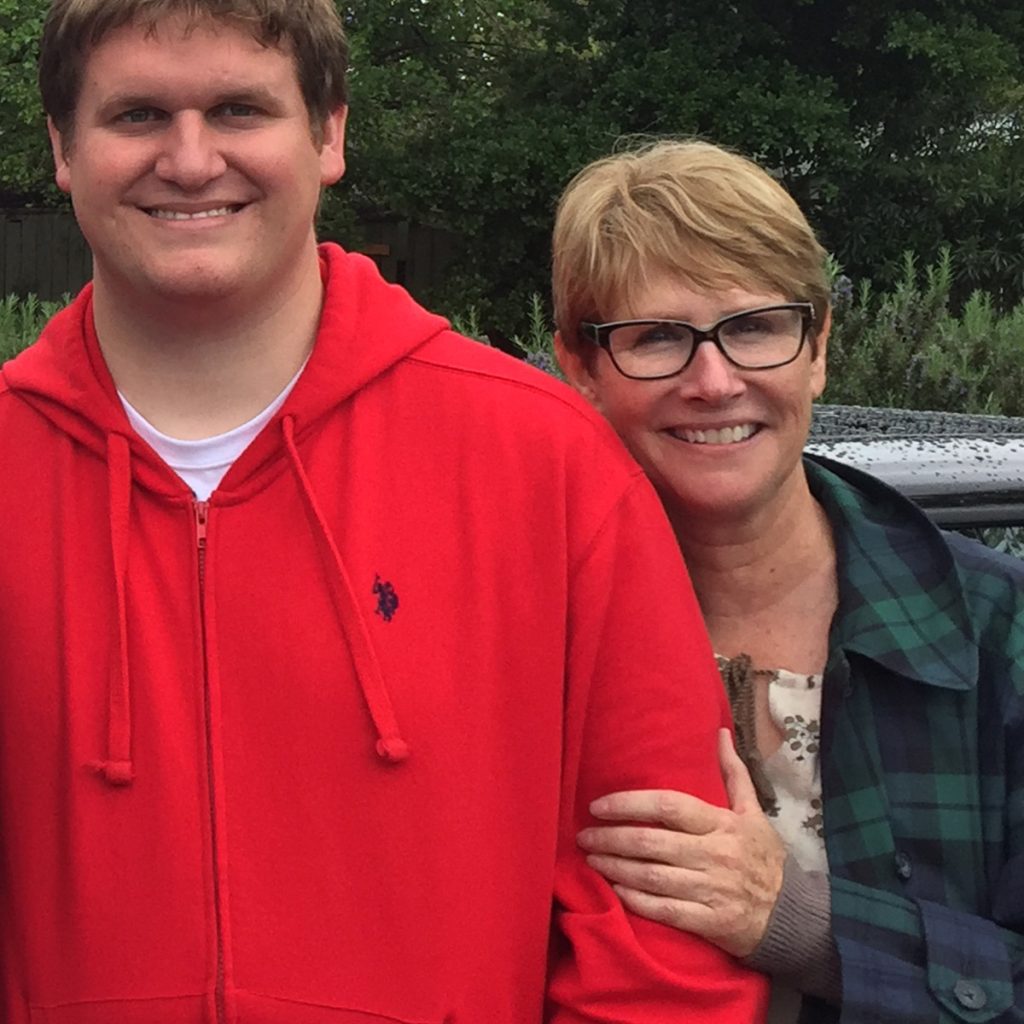 but they don't truly understand what it means to be someone on the autism spectrum. In the last few years, emerging autistic voices have been speaking out and asking to be included in the national conversation, saying "Nothing that happens about us, without us." They're advocating to reframe the nation's and world's message from "Awareness" to "Acceptance." I stand with them in their quest and, in fact, created a nonprofit so autistic voices are activated and heard. #Activate4Autism is us stepping into pop culture to start conversations about autism and bring the topic to the forefront now, instead relegating it to one month a year. "Activate" is such a positive, action-oriented word. To me, it's the next evolution—to take the public from awareness and acceptance to taking immediate action so those on the spectrum can have quality of life opportunities.
---
Nicole Aptekar, Advocacy For Autism
Autism awareness month gives us an opportunity
to educate those in our surrounding communities about what autism is and how we can best support these individuals through programs, services or just through simple acts of human kindness. The more we can teach others about autism, the more understanding we can hopefully bring about with the ultimate goal of acceptance and appreciation of differences in others.
Necessity is the mother of invention….especially for this mom

I was looking to help my son Dylan who is on the spectrum and largely non-verbal.
Hi, I'm Deb Stone, founder of Pop.Earth and mom to two boys, Dylan and Brandon.  A little about Pop.Earth…when I founded the charity in 2012, we were the first in the country to focus on holistic health and wellness for people with autism.  That concept was something as a parent, I was looking for to help my son Dylan who is on the spectrum and largely non-verbal. I couldn't find it…so I created it.  Today, Pop.Earth has helped thousands of children and adults find their path to wellness.
Full disclosure, I worked on Wall Street and had no idea about running a charity.  I guess you are motivated to step out of the box when it comes to your kids. Autism affects 1:50 children according to the CDC.  It's estimated that 3.5 million people have ASD in the United States with about 1% of the Earth's population affected on the whole.  Staggering. I hear a lot from parents, caregivers, teachers, therapists just from being a parent and also through my org Pop.Earth. One thing that always comes up is the issue of wandering and it's terrifying.  It happened to me last summer with Dylan and I think the fright took 10 years off my life easy. We all know the stories of people with autism who wander and sadly most end tragically.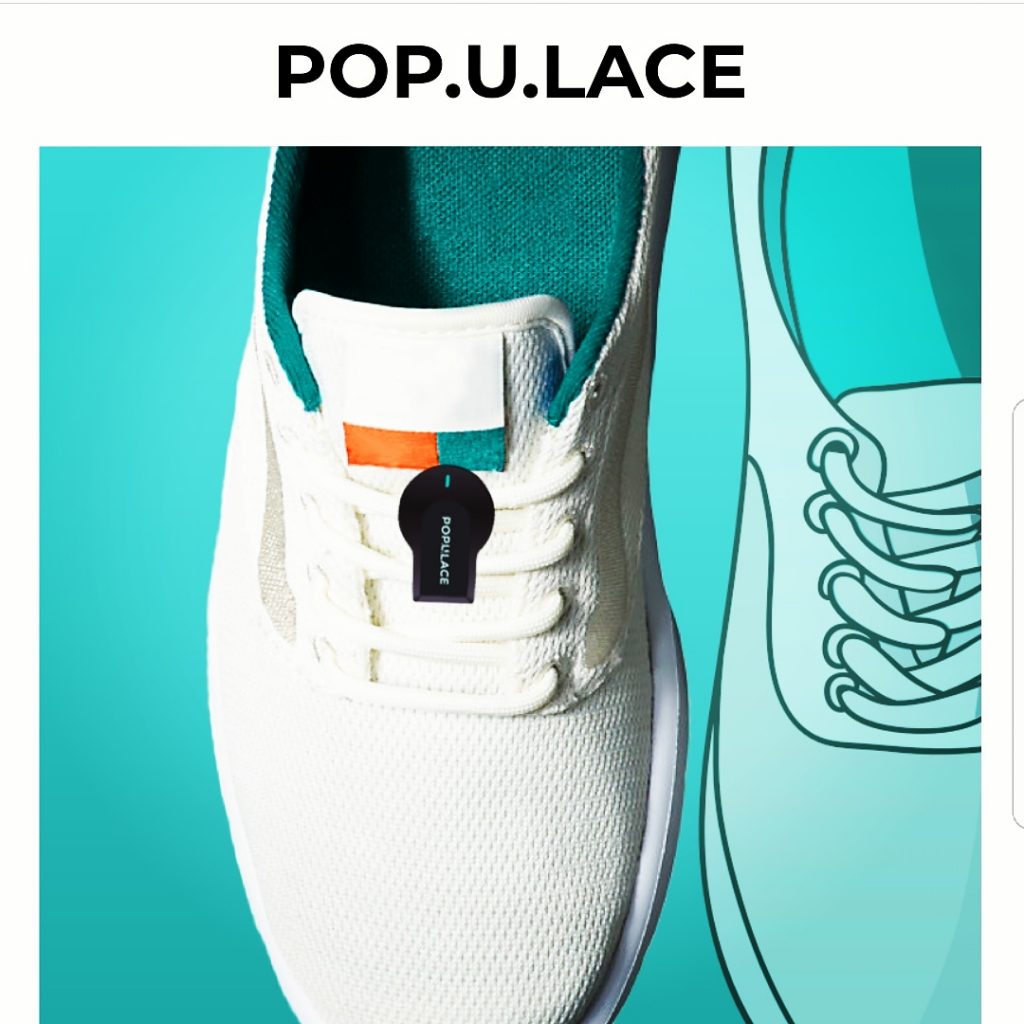 So what do you do to keep tabs on your child or loved one?
There are many tracking devices.  None really appealed to me because of my son's sensory issues…he wouldn't keep a band on, some were bulky, some not ideal with placement on the body…all wonderful concepts that could serve many people just not appropriate for my Dylan.  I put my thinking cap back on and came up with the idea to put a device on shoes! Unobtrusive, he wears them when he is away from me and I could keep the costs down for parents. So Pop.U.Lace was born. A very simple device you can slide on laces which connects to an app that allows you to view the whereabouts of your child or loved one. The app allows you to also set parameters for your child. For example:
If you put in ABC School in Anytown, Anystate from M-F at 8:00am-3:00pm…if he/she leaves that area…you and up to 5 others will get a push message alert.  Think on how that can not only help school officials and first responders but, also help to save your child's life.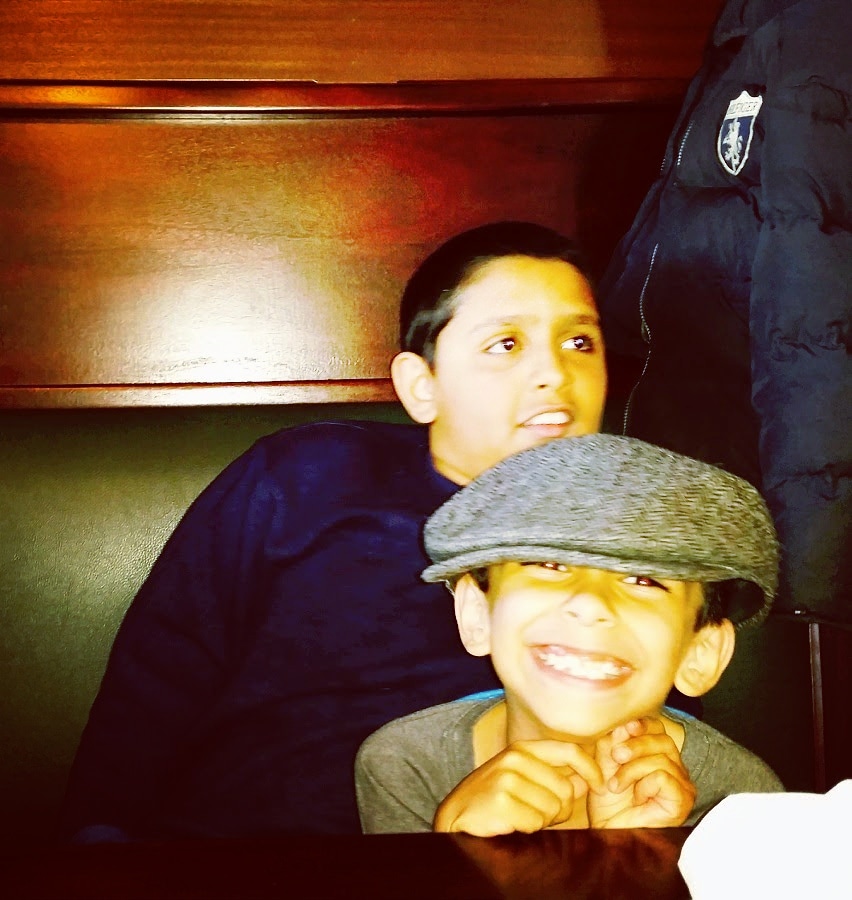 You can register (no credit card required) to be on the wait list for the patented Pop.U.Lace by visiting www.pop-u-lace.com, we are diligently working to bring the product to market and you will be notified when it's ready to ship!  For more information on Pop.Earth, please visit us at www.popearth.org.