March 16, 2019
Reposted with permission from safety.com

A recent study by the American Journal of Public Health examined national mortality data and found that individuals with a diagnosis of autism died on average 35.8 years younger than individuals in the general population. Their research also found that the difference in deaths caused by injury was almost as striking.
Most parents place their children's safety as a top priority as a rule. But for parents of children with autism, the reality is that it can be even more difficult to keep your children safe from themselves and others simply because of the nature of their disorder. However, parents of children with autism should not live in constant fear: there are tips parents and caregivers of kids with autism can follow to make sure they stay safe.
Characteristics of Autism
People with ASDs (autism spectrum disorders) share some symptoms, such as difficulty with social interaction, and their brains process information differently than those of unaffected people. Children with ASDs may exhibit a common set of characteristics that naturally make them more susceptible to danger. For instance, people with ASDs commonly have no real fear of dangers and an apparent insensitivity to pain. An inappropriate response—or no response at all—to sound is another common characteristic that could open the door to danger.

Estimated Autism Prevalence 2018
Scientists do not yet know the cause of ASDs. According to the CDC, ASDs occur in people of all racial, ethnic, and socioeconomic backgrounds. While it is estimated that autism affects 1 in 88 children, boys are nearly five times more likely than girls to be affected by autism; in fact, the number of boys affected by autism is 1 in 54, compared to 1 in 252 girls. And, Autism Speaks points out that the prevalence of autism is not just growing: it is "the fastest-growing serious developmental disability in the United States."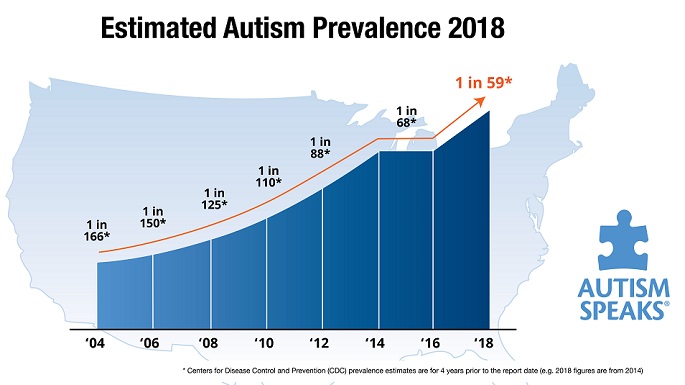 Keeping all children safe is important. But, keeping children with autism safe becomes even more of a priority because of their social, communication, and behavioral challenges.
5 Tips for Creating a Safety Plan
Autism Speaks recommends that parents of children with autism create safety plans, and there are some basic tips to keep in mind when creating those plans for your child with autism.
1) Include family and community members who come into daily contact with your child with autism. Keep in mind school personnel, daycare providers, neighbors, extended family, etc. Make sure you have contacted each person and discussed your most pressing concerns about your child's safety.
2) Think about all of the places in which your child needs to be protected. This probably includes home, school, friends' homes, community centers, etc. Then, be sure to evaluate them for safety and to put preventative measures into place in each area. It is especially important to remember to include safety skills in your child's Individual Education Program (IEP) in your school district.
3) Consider the top safety risks for individuals with autism: wandering, pica (the tendency to eat or crave substances other than normal food), drowning, and household toxins. Take the necessary precautions for safeguarding your child against these safety risks and practice safety skills with your child other family members.
4) Give your child a form of identification with contact names and numbers listed. Make sure your child always wears or carries this identification, especially because wandering could be a concern. Or, purchase a child locator and clip it to your child's shoe, belt, etc. (All these products and more are available at IfINeedHelp.org)*
5) Contact your local communications center, police department, and/or 911 call center to communicate your concerns and safety plan with the appropriate officials. Remember, you are your child's best safety advocate.
Safety at Home
The home can be a very dangerous place for any young child, but it can be even more dangerous for your child with autism. The difference is that the safety measures and precautions most parents implement for very young children may need to be in place for a much longer period of time for children with autism. Consider this checklist to keep your child with autism safe at home
Kids with Autism Wandering Away from Home
A recent study funded by Autism Speaks, through its support of the Interactive Autism Network(IAN), an online project bringing together families affected by autism, and published in the journal Pediatrics shows that children with ASDs wander away from home, stores, and school more often than unaffected children. Through the use of parent surveys, researchers found that nearly half of children with autism attempt to wander or run from a safe, supervised place, and more than half of these wandering children go missing long enough to cause worry. Of the children who caused worry, 65% of the incidents involved a close call with traffic, and 32% involved near drowning.
Overall, the occurrences of wandering increased with the severity of the ASD, and the children who wandered most commonly left their own homes or ones they were visiting. Most parents listed the main reason for their child's wandering as being their enjoyment of running and exploring, but other reasons included visiting a favorite place or escaping a stressful situation or an uncomfortable sensory stimuli. The study highlighted the need for parents to develop safety plans with their families, teachers, police, and other community members to protect children with autism who wander and to be able to locate them.
6 Tips to Help Prevent Wandering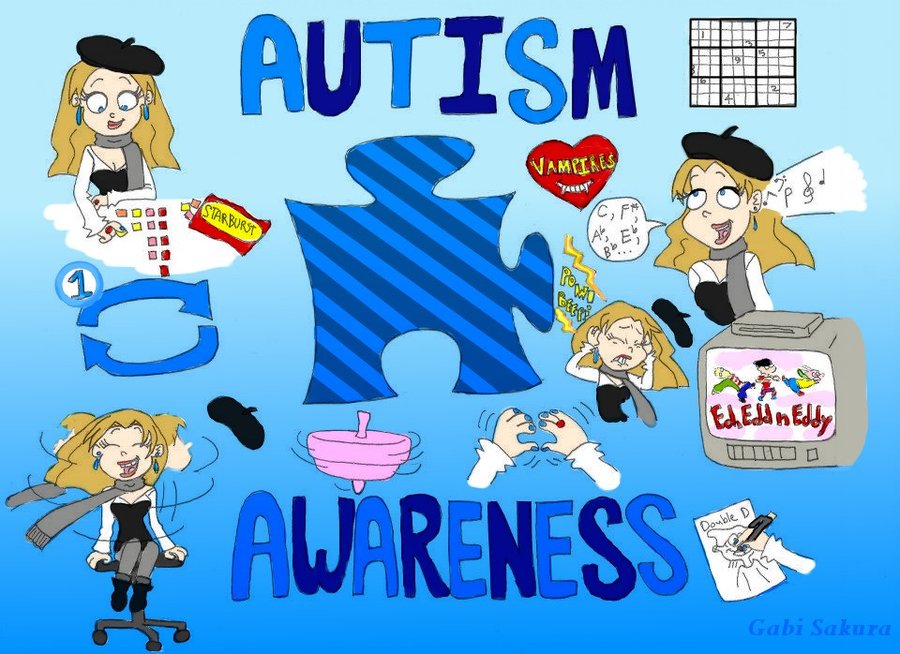 The National Autism Association recommends that parents and caregivers use the following tips to help prevent wandering by understanding wandering patterns and eliminating triggers in children with an ASD:
1) Determine which type of wandering best describes your child (is he directed by goals, is he a sudden runner, etc.).
2) Recognize what triggers the wandering incidents.
~If it is a goal, allow the child to explore the goal in a safe and supervised manner (for example, if the child's goal is to get used to water, schedule a time for water play each day).
~If it is to escape something, address the issue (for example, there may be too much noise at a certain time of day that the child is trying to get away from).
3) Develop and implement strategies to help your child deal with his triggers in a way that helps him to cope with the trigger rather than running away.
4) Include known triggers in your child's IEP so that he may work on calming techniques with the appropriate school personnel.
5) Acquire appropriate social stories and review them with your child.
6) Share your child's goal, fascination, or need to escape with all people who are involved in your child's daily routine to aid them in preventing your child from wandering.
Moreover, the Autism Wandering Awareness Alerts Response and Education (AWAARE) Collaboration is working toward reducing autism-related wandering incidents and deaths. Some of the tips they specifically recommend for parents of wandering children with autism include the following:
~ Contact a professional locksmith, security company, or home improvement professional to promote safety and prevention in your home.
~ Get a tracking device for your child with autism such as Angelsense or check with local law enforcement for Project Lifesaver or LoJack SafetyNet services.
~ Have your child wear an ID bracelet or necklace that includes your name, telephone number, and other important information. If your child with autism will not wear a bracelet or necklace, consider a temporary tattoo. (All these products and more are available at IfINeedHelp.org)*
~ Teach your child to swim, but remember that teaching a child to swim does not mean he is safe in or near water.
~ Introduce your neighbors to your child with autism and provide a photograph with your name, address, and phone number so they can call you immediately if they see your child outside of your home. (You can use IfINeedHelp.org neighbor alert with their free membership)*
~ Provide first responders with key information on handouts (you should distribute these to your family, neighbors, friends, and coworkers as well): include the name, age, and physical description of your child with autism as well as his favorite song, toy, or character so the first responders are able to communicate with and calm your child more easily. (You can use IfINeedHelp.org emergency questions and answers with their free membership)*
Safety at School
Because children spend such a large amount of time in school, it is just as important to know how to keep them safe in the classroom as it is at home. The following six tips should help to keep your child with autism safe in their home-away-from-home.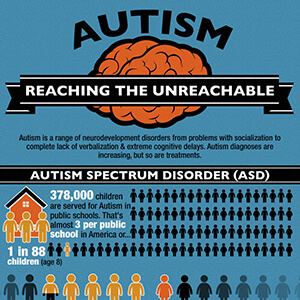 Safety in Public
Because of the unpredictable nature of going on an outing, one of the most important things you can do is prepare your child with autism before going to a public place. Telling your child where you are going and why may ease his anxiety about changing the routine of his day and may prevent a meltdown. Health Central recommends a few things that may make the preparation for the outing easier for your child and yourself.
Whether your child with autism is home, at school, or in a public space, make sure you have equipped him with the materials, skills, and knowledge necessary to stay safe. Remember, you are his best safety advocate.
More Safety Solutions for Kids and Families:
If I NeedHelp makes wearable iD and offers a free Caregiver controlled special needs registry for our loved ones who may wander or need assistance in a critical moment.
* added by If I Need Help